I recently returned to a regular fitness routine after about five years of a mostly sedentary lifestyle. Turns out, running my daughter to and from ballet doesn't actually work my core! I made a commitment to myself to exercise regularly, with the goal of better physical health and energy. I had a stash of workout gear in my closet, so I grabbed my standard-issue leggings, dug an old sports bra from my bottom drawer, and headed to class. About three jumping jacks in, my leggings started falling down and the elastic band on my sports bra started riding up.
Spending half the class tugging and pulling at my gear made me realize that nothing slows down a good attempt at working out like ill-fitting attire.
Not wanting to resign myself to #chublife, I was determined to find workout wear that would stay in place. Rather than spend hours scouring athletic wear sites for the best fitting styles, I decided to take an informal poll of my workout veteran girlfriends. I have some pretty active girlfriends who love marathons, yoga, spin, circuit, Jazzercise, and strength training, just to name a few. Turns out, they have very specific recommendations on everything from athletic bras to leggings.
Here are the pieces they love in a variety of price points. (Click on the images for product information.)
Athletic Bras
These are an investment, ladies. But, just like a quality bra for everyday, you get what you pay for. I called on my distance runner friends for these recommendations. Here are their favorites:
Moving Comfort Juno from Brooks. Apparently the girls do. not. move in this one.
My sister loves it for the hidden dual-purpose…See that adjustable velcro bonus? Your athletic bra just turned into a no-fuss nursing bra post-workout!
One of my best friends and avid runner/group fitness class junkie swears by the Natori athletic bra from Title Nine. This bra promises to keep your girls "separate and equal" with triple-construction support. So many fun colors, including this hot pink.
Leggings
The Danskin Now workout line at Walmart is basically unbeatable when it comes to price. At $9 a pair, they actually stayed put around my waist when doing jumping jacks, sit-ups, and kicks, thanks to a hidden drawstring. You can get a two-pack in basic color combos of black, navy, or gray for around $16 bucks.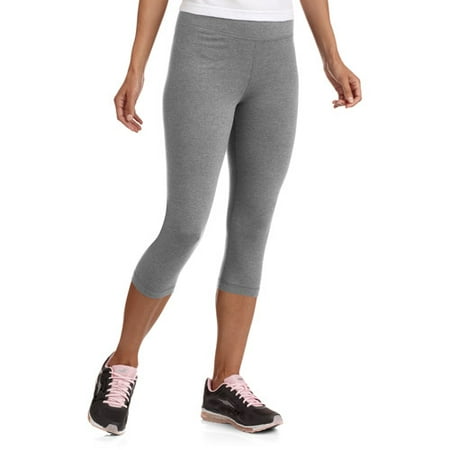 You can also order a hoodie-pant bundle for under $30. I have both bootcut and capri versions of this legging. More money for post-workout coffee.
My girlfriend whose favorite workouts include core, circuit, and running swears by the Athleta brand Chatarunga legging. This high-rise version promises a "muffin top-free zone" and no slipping for a variety of workouts. Athleta is on the pricier side, but you can earn rewards and they have great sales!
My Jazzercise-devotee friend swears by the Tek Gear Shapewear leggings at Kohls. Also in the under-$30 category, she loves not having to tug or pull them up during a workout!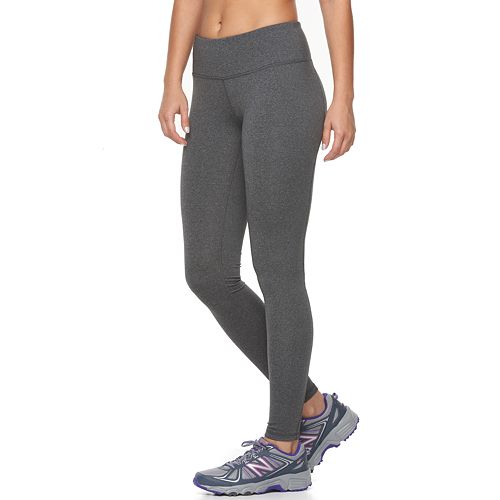 Tops and Tanks
While I was browsing the Tek Gear, I also found this plus-size performance tee in the same line. I'm swooning and sweating over this coral-y pink color.
Another friend recommended the Lane Bryant activewear line, including these mesh tanks with hi-lo hems and dri-fit to wick away the sweat. They're not crazy-expensive, so you can buy a couple to go over your new athletic bra.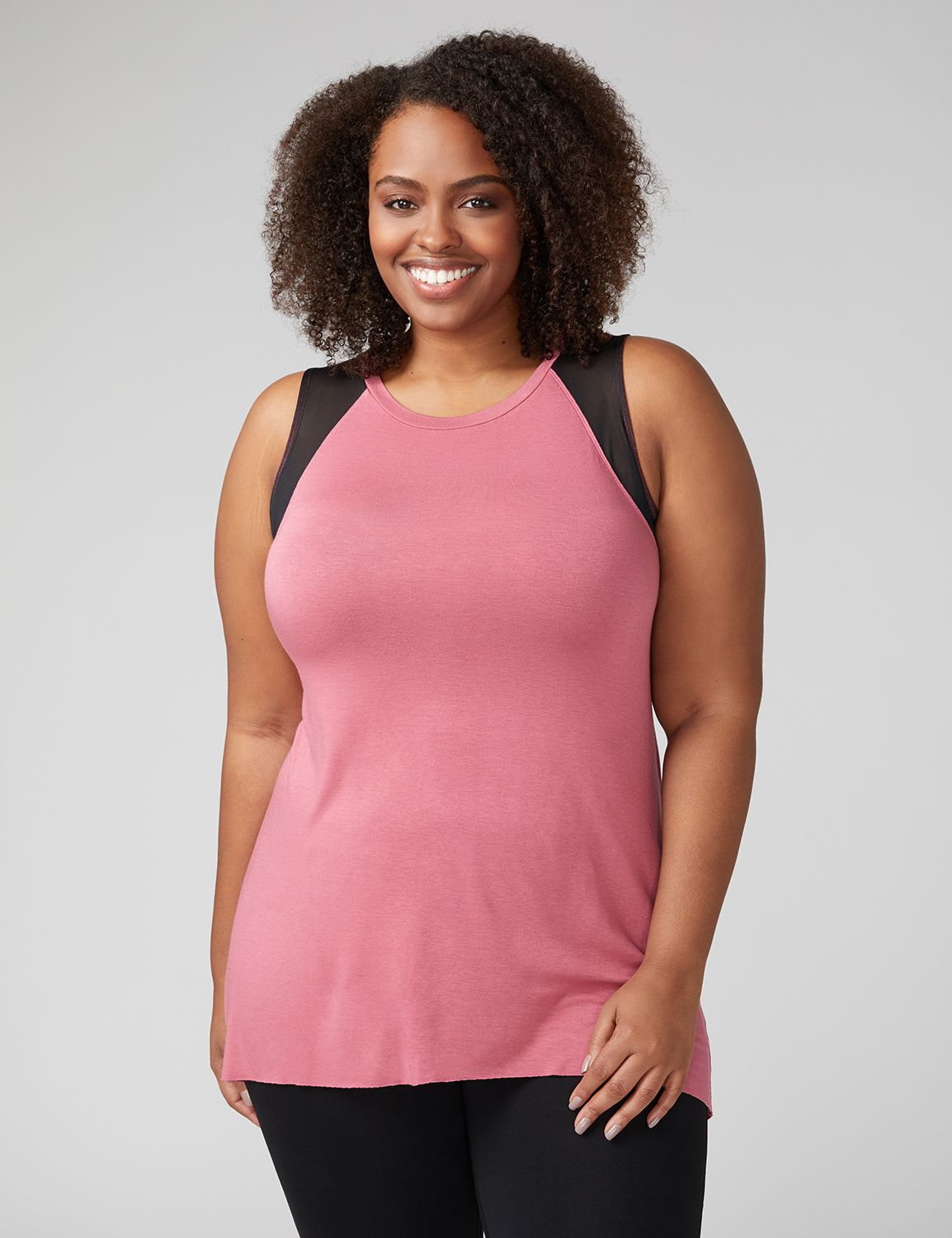 Lulumon came up as one of the most expensive, yet often-recommended tops from my girlfriends. The "Swiftly" line tops are fitted through the mid-section to stay in place for yoga and other bendy workouts. You're gonna drop some serious cash for these tops, but my distance runner friend swears by the lightweight, movable fabric that is also great for travel.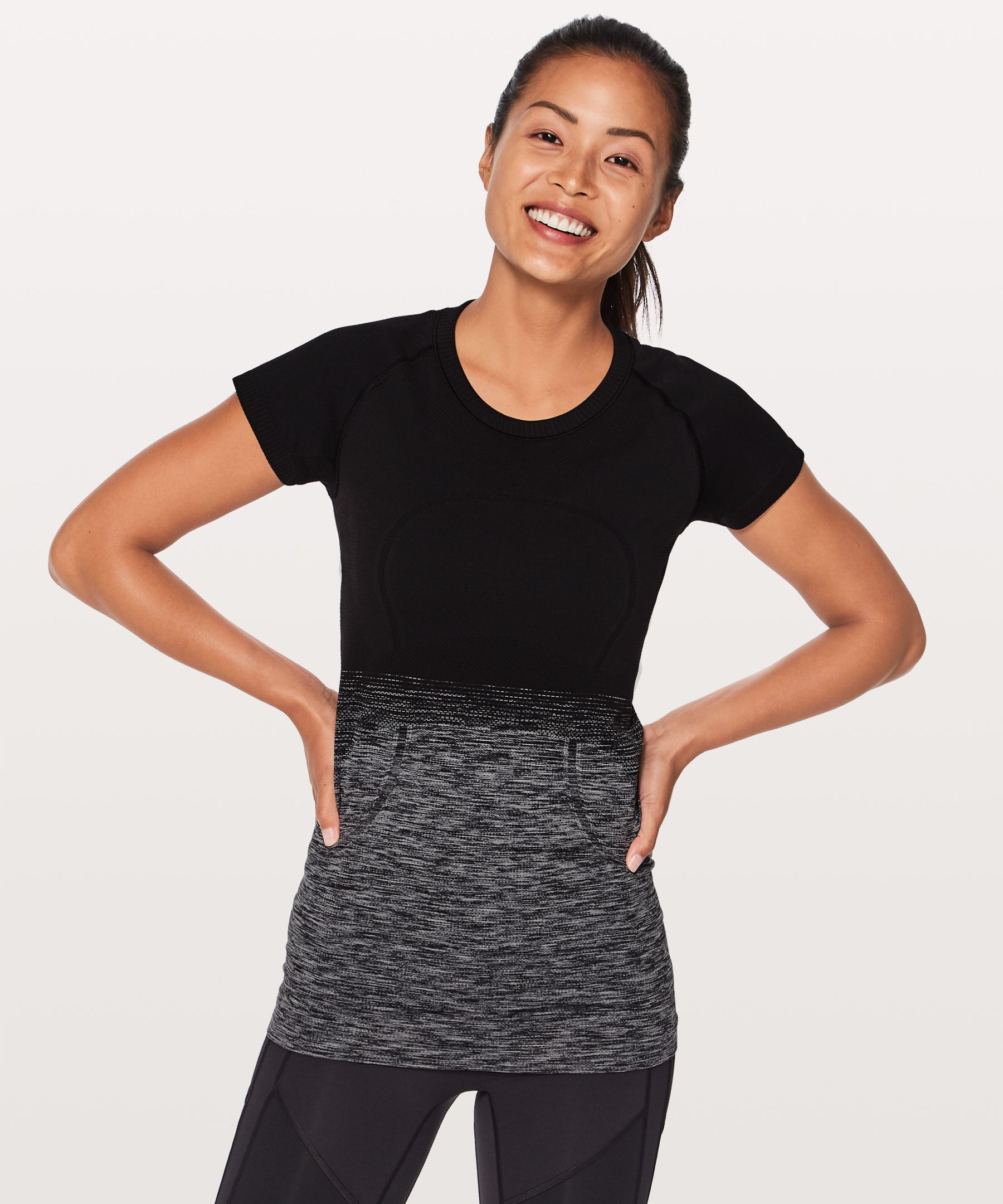 If Lululemon is out of your price range, I love the Champion brand Tech Tees at Target. They are loose enough for comfort but still a flattering fit in size XS to 4X and fun colors like this blue-teal. And $14.99 looks good on everyone!
Skirt
Once you have your foundation of leggings, it's time to up the sass and fit factor. Enter: the skirt. My sister swears by the Gym Girl Ultra Skirt with hidden no-chafing shorts beneath a stylish and comfortable skirt. The product's tag line boasts, 'Making women's thighs smile since 2005.' I'll take one just for that promise alone!
What are your favorite pieces for working out?
---